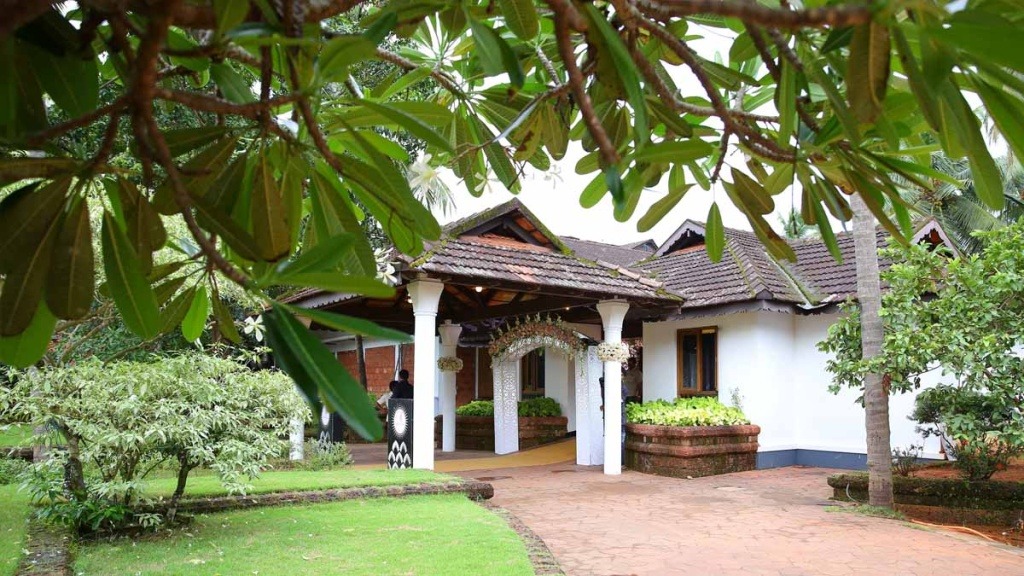 If you're getting hitched anytime soon, the months leading up to it are one big whirlwind of shopping, sarees, shoes, bags, and using the word 'trousseau' a gazillion different times. While you sit and argue with your mommy how you really do not need 31 different outfits (or whatever 'something-1′ it is she is forcing you to get, here are a few pointers on where to save, where to spend, and where to splurge.
Lets start with the biggest decision of your entire wedding, the Bridal outfit ( you'll probably be giving it more thought than you gave towards choosing the groom!)
The Bridal Outfit : SPEND
We know how you feel about this. Most people end up spending a large sum of money on their bridal outfits, somewhere in lakhs maybe. But for once just think, are you even going to wear something that heavy every again?! It's your big day, so do get something you love, but don't go overboard. Bring down costs by cutting down some extra work on your lehenga or maybe the dupatta.
No kidding, follow our advice and you'll be thanking us later!
Saree's for Trousseau : SAVE
Honestly, we don't get the whole point of buying too many saree's in one go. I mean 31 sarees ! We know a girl who stocked up on some pretty net sarees for her trousseau only to find that net was totally out the next year. So buy a few timeless pieces in georgette, chiffon , silk but keep in mind that for most occasions you WONT be wearing a saree post marriage. Ofcourse this is a personal call and many people prefer saris to suits.
Suits for Trousseau : SPLURGE
There'll be very few times you would want to walk out in a saree but nice pretty suits will always come in handy. Splurge on anarkalis, straight suits, long ones, few studded ones, palazzo suits, lehenga suits, everything! You'll be wearing them all the time and for every possible occasion. From work to dinner invites to festivals to weddings to ceremonies. So make sure you have a nice mix of heavy and light suits and if something really awesome comes your way, do splurge!
Sangeet/Cocktail Outfit : SPEND
What can we say, it's one of your main functions! So do spend. But then again, remember that you wont be wearing it too often so keep a tab and do not splurge. Look out for outfits that you can probably use later in more ways than one, like a lehenga that can be converted into an anarkali or a dupatta that can be paired with some other suit of yours. But whatever the case may be, do not forget to look fabulous!
Mehendi/Haldi Outfit : SAVE
In all probability your outfit will be ruined with either henna or haldi so keep the budget for this one really low. Skip the intricate crystal or thread work and instead go in for pretty borders that cost much less. Do a round of local boutiques/shops in your area and you're sure to get something that fits your budget.
Footwear : SAVE
Okay, we love our Jimmy Choos we have to admit , and having a pair under your lehenga is enough to give you a tingly feeling fit for a princess. But when you are cutting corners you could go a different rout- buy a pair of juttis in a color or two that goes with most of your trousseau outfits, buy a pair of comfortable heels in gold and silver that always match most Indian wears. We do know of brides who've worn the same gold/silver heels for all their wedding functions! Plus it's not like you're not allowed to shop post marriage! Buy as and when required.
Jewelry for wedding : SAVE
We do not know of many girls who wear such heavy sets anytime besides their wedding day. So we totally feel you can avoid a lot of expenditure on this one. Do wear a pure set of gold/kundan or polki if you wish but keep it light. Elaborate your look by layering it with semi precious jewels and you're sure to look like a million bucks!
Jewelry for trousseau : SPEND
Yes, you've got to spend here cause accessories can make or break your look. So buy some nice pieces that are sure to go with most of your outfits. Little gold jhumki's, few nice pearl earrings, some chunky bracelets, a few good oversized kundan rings and some stunning neckpieces. You'll be wearing a lot of these in the coming days, so make sure you pick out all the good ones!
Cosmetics for trousseau : SPLURGE
Splurge! Splurge! Splurge! When it comes to cosmetics, never compromise! It's something you use on your skin and it's got to be of the best quality ever and brands that are skin friendly. So don't think twice and get your kit ready with all the basics and some stuff to pretty up on all those special occasions.
We are hoping that we've cleared out most of your shopping doubts, but just in case there's still something nibbling at the back of your head, you do know you can ask us right?!
Happy Shopping!