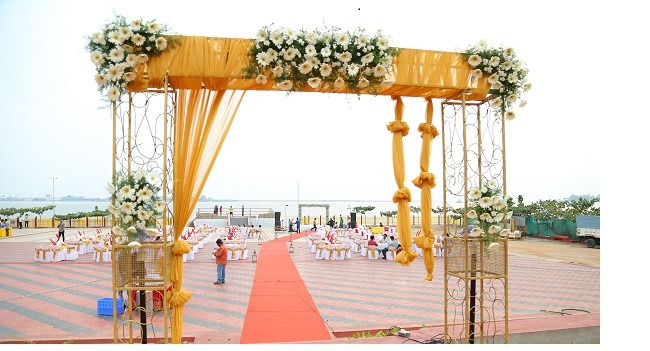 Summer is almost here, and so is the wedding season. Weddings that the brides and grooms were, probably, looking forward to since months back! We are all into the 'best' time, either considering the astrologer's advice, or the vacation time. Either way, it's gonna be a hectic and not-so-cool time for everyone involving in the wedding ceremonies.
The hot and humid climate during summer in India is not completely a turn-off for wedding and the people involved, as we get some real bright natural light with the clear weather, and that's exactly what the photographers will be happy for! Even the colours, with the fresh and wide variety of flowers available during summer, everyone including the guests will be pleased and happy. And needless to say, it's vacation time for the kids. No tension of exams, classes etc. and the parents are free to come with their kids. Guests are, undoubtedly, freely available during summer.
These are only some of the positives you will experience on a happy wedding day during summer. We have to consider the cons too. Guests are gonna go back home cursing the heat. There's no way you would want to hear such comments from your guests. There goes extra cost in cooling the entire venue. Everyone will get messy because of the heat. Sweating guests are a turn-off (for themselves too!) & we should not forget the VIPs of the day. The bride and the groom will find it very difficult to survive the day with lots of smiling, lights, guests etc. The bride, especially, with her heavy saris or lehengas, make-up and flowers will literally curse her big day if things are not arranged properly.
So, stay cool and leave it to us. We will make sure the 'hot' wedding days are worth cherishing your whole lifetime!