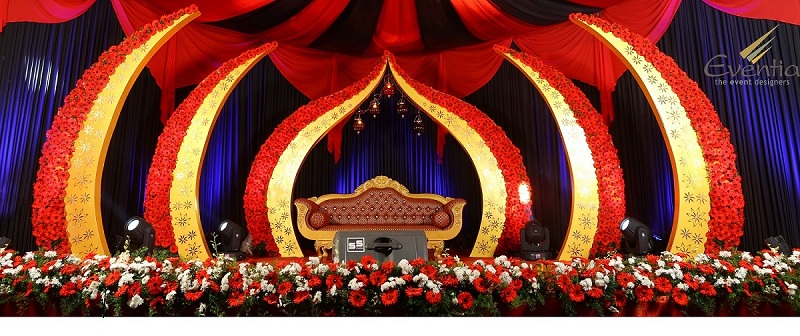 Not a flower expert? Not a botanist? Not really keen about flowers but thinking "what's a wedding without flowers?" Don't worry! We are (also) flower experts and we know which will suit a wedding, for any wedding in that case – from the humble jasmine flowers to the posh orchids and here are some common, yet must-be-present flowers for any type of wedding.
Unlike the Westerners who love delicate flowers with gloomy shades, we Indians LOVE colourful and extravagant flowers. We use flowers in abundant – be it for wedding stationery, flavours or the wedding theme.
Having a wide variety of Chrysanthemums, a look-alike of the common, cheery Marigold, we use both of them in abundant – be it a traditional or a modern wedding.
With its subtle colours, Hydrangeas are considered one of the best wedding flowers because of their large size. When massed together, they are the best centerpieces.
What's a wedding without Roses! Red, white, yellow… Whatever be the colour, we all love roses and is the best symbol for love. Decorations with roses look posh and drive in each of your guests' attention.
Tuberose, symbolizing pleasure, is everyone's favourite. With its humble and elegant look and fragrance, there is no ignoring it!
Available in myriad colours and sizes, Daisy is still a widely used wedding flower. Exemplifying purity and innocence, daisies are the most popular choice for bridal bouquets.
BUT WAIT! There is no traditional Indian wedding without a dose of Jasmines flowers, right! Be it on the bride's long hair or the garland or even for the posh stage decorations, jasmine is one flower one can't avoid, especially the South Indians.