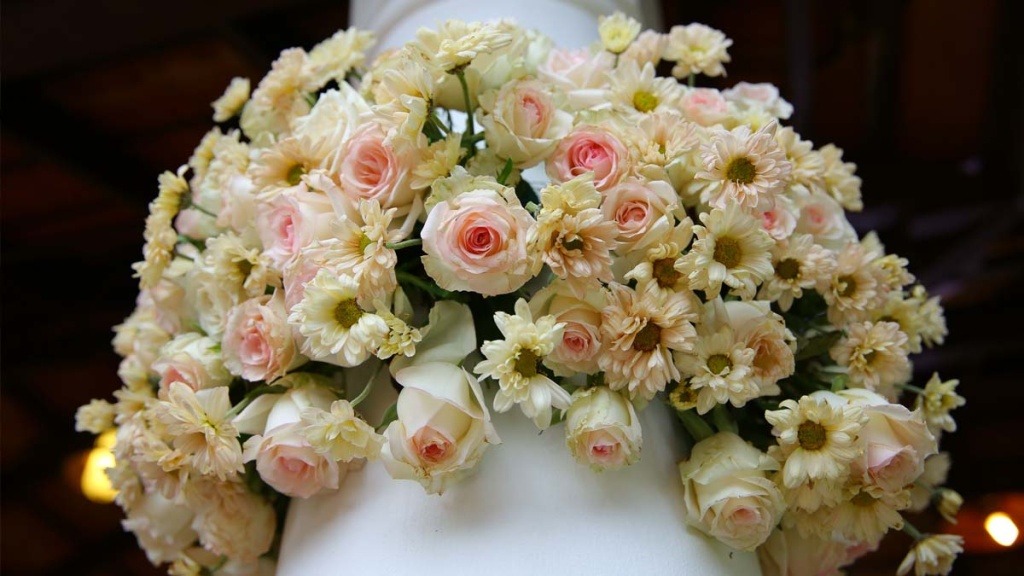 A wedding in the great outdoors can be absolutely amazing… but the planning process can be pretty stressful! There are so many things to think (and worry) about, from the weather to the wildlife to the bathroom situation, it's a lot to take on! If you're thinking of getting married al fresco, here are 10 ways to keep things running smoothly.
Rules + Permits: Figure out what kind of rules and permits you'll be subjected to before you plan anything. Getting married at the park near your childhood home may seem like the best idea ever, but that park may have a lot more rules and regulations than you realize.
Make Guests Comfortable: Make your guests' comfort top priority by making sure your site is well-equipped with things like fans, outdoor heating units, well-lit paths to the bathrooms, refreshing non-alcoholic drinks, and citronella candles. Nail down a plan for buying or renting the things your venue doesn't offer as early as possible.
Prepare for Weather: Organize weather-appropriate accessories for the bridal party and parents: gloves, scarves, and nice (sturdy!) umbrellas. Then ask someone in the bridal party to be in charge of bringing it the day of.
Photography: Talk to your photographer about where the sun will be during your ceremony so you can plan the ceremony and seating arrangements accordingly. You don't want to realize the morning of that you're going to be hidden in shadows or squinting into the sun in your photos.
A/V: Make sure everyone will be able to hear you! No one wants to strain to hear your vows or the toasts. Depending on how open and/or busy your space is, you may need to hire someone to set up audio equipment.
Find an Expert: If you don't consider yourself a wedding expert (and you don't want to become one), find an outdoor venue that does weddings regularly. A venue that does dozens of weddings every year will either have the details covered (i.e. they supply the chairs and the tent) and have advice on best practices for couples getting married (i.e. "Those chairs are beautiful but they will sink on the beach").
Details, Details: Your wedding website is the perfect place to put details about your outdoor wedding so your guests can plan accordingly. Include a photo of the venue, the kind of weather you're expecting, and the worst-case scenario weather they may want to be prepared for.
All Ages: Keep your very old and very young guests in mind as you plan. For example, if there will be a lot of walking from the parking lot to the clearing in the woods where the ceremony is, let them know ahead of time on the website or even the invite.
Welcome Bags: Stock welcome bags with any last-minute things that may be useful to guests: think bottled water, gloves, or and inexpensive sunglasses. Order everything online a few months ahead of time so you aren't making a midnight run to store with your maid of honor the night before your wedding.
Fans + Parasols: Fill pretty baskets with things like parasols, fans, or pashminas to help guests deal with the elements on-site. The less you're worried about guests' comfort, the easier it is to focus on getting married.